Another week to challenge you! Rusha has again come up with a great sketch for us to complete! We decided that our added twist with this sketch would be to
use at least 2 different ribbons.
Here is what
Team B
did with the Sketch and some ribbon!!!
Look at that Sass Lass goodness! Love the pink and black colors with the polka dots so bright and cheery!
Love the metal pumpin added to the ribbon! She is getting ready for fall!:)
Isn't it cool how she took her ribbons around her card?! She is getting festive with her fall card too!
The pearls that were added to this card just add so much dimension! Guess what??? You would make me smile if you participate in this challenge!!!!:)
And our Guest Designer is no stranger! Welcoming Back...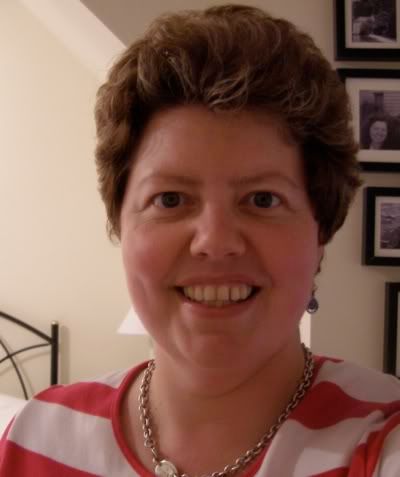 Hello, I'm
Jane Hewitt
, I'm a Primary school teacher and I live in Scotland with my husband and 5 delinquent cats. I love all kinds of crafts including scrapbooking, card making, altered art, drawing, painting, cross-stitch sewing, patchwork, feltmaking, cake decorating and oh the list is endless! I also love to swim and play the saxophone (though not at the same time!). I have been card making for as long as I remember and even as a little girl my mum and I would make our own Christmas cards. I am a designer for A Trip Down Memory Lane in UK and teach classes at my crop here in Scotland.
Don't you just love the metal pieces on her card? Look how she used the ribbon!
Thanks so much for joining us again Jane!!!
Hope you've enjoyed the DT members takes on the sketch. Now it's your turn. What is your take? Let's see what you do with it and some ribbon! Post your card link to Mr. Linky by Saturday, September 25th at 8PM EST for a chance to be our next GDT for the week of October 3rd and 15% off your next LCOM order. Can't wait to see your cards!!!